Cooking with Toddy
Writing Prompt: No
Date: 9th Jul 2021
---
Tuesday, July 6, 2021
10:40 a.m.
Westside Market
Manhattan, NY
---
"To the market"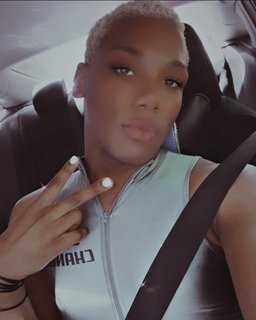 Todrick Tabor is solo this morning. His other half was at the gym teaching a class. It was just as well; this was part of the day that he enjoyed. He loved Austin, but they were always together, and at times, Austin could be exhausting. The radio was blasting Twerk by City Girls, and Todrick bounced around in the seat. Music calmed his nerves because he hated driving in New York. It was completely different from driving in Miami. Austin knew this and always drove. He would've just taken an Uber, but he wanted to save money for his upcoming wedding. Austin said not to worry about money because they would never want for anything, but it was on Todrick's mind.
Austin pulled in most of the income these days with all his extra classes, and Todrick was determined to live off of no man. The hands-free system in the car interrupts the music.
Incoming Call from Akasha Monroe
Todrick pushes the button to answer the call.
Todrick: Hey girlie!
Akasha: Hey babydoll. Are you around your shadow?
Akasha chuckles, and Todrick purses his lips and giggles.
Todrick: Girl Bye!
Akasha: I'm playing; I just wanted to be sure we could talk without him listening, with his nosy self.
Todrick: Chile, he is at one of his many jobs. I think he is teaching a class at the gym this morning. I'm in the car by myself.
Akasha: I just signed off on the release of my new song Finally (Cannot Hide It). Amorphous contacted me a few weeks ago with an idea to make a song and use CeCe Peniston's song Finally. I love that song and could not resist.  I posted a snippet of the video on Twitter.
Todrick: Honey, you another one out here with jobs. I see you.
Akasha: You know I cannot just sit in the house. It helps that Titan is such a good baby. Whitney sat with him while I filmed. She's a natural with him, and I couldn't be happier.
Todrick: That's all well and good, Miss Thang, but when are you and Sean Williams going public? The girls are "eaguh" to know who your newest Baby Daddy is.
Akasha: Girl, mind the business that pays you.
The two burst out laughing.
Todrick: Girl, I'm glad you called though, this weird summons for Fight! NYC and this Blood Money match have been on my mind. I don't know that I understand the rules, except it's a Battle Royal type match where everyone fights everyone. How do you even win it?
Akasha: Hun, they did not let me in on the particulars. I wish I could help. Your big brother, Sam, has been so annoying because he doesn't believe that I have zero details. He's been sticking notes in Whitney's bag when he drops her off asking. He puts notes in her pockets. You know how he is.
Todrick: See, that's just it. If I understand this correctly, there is a possibility that I could have to face off with him, Amari, or even Austin. Ion like it!
Akasha: Chiiiiiiiile! This may be your chance to knock the shit out of Austin for all his BS. You have the chance to legally do what every woman in America wants to do to her man when he has been acting out.
Todrick: He's actually been acting much better lately. He is determined to make #niceAustin trend on Twitter. A man needs his dreams, I suppose.
Akasha: Boy bye! If #niceAustin trends behind Austin Ramsey, I will cut up all my wigs.
Todrick: That part.
Akasha: Have y'all talked about it?
Todrick: No, but I can tell that he is struggling with it. Sometimes I see the advertisement on his phone, and he will be sitting there staring at me. He has always kept his promise to never put his hands on me, and I think that bothers him so much that he may have to choose between me and his career.
He has gotten so protective of me. Filming our scenes on The Life NY has been difficult because he is ready to blow up on anyone that comes for me. There were also those incidents when we went on the cast trip to Greece. Chile, he got into some fights off-camera. I suspect when some of them saw his hands at the final dinner, they knew something had happened. You know, The Jordans were looking at every inch of me to see if he had hit me.
Akasha: Those messy madames are team too much.
Todrick: I pay them no mind. Amonte has really been coming at Austin, though, and controlling him is getting harder and harder. He has also been getting into it with Hector Sanchez from The Life ATL, so he's on edge.
Akasha: Austin doesn't like change, and I'm sure F2B closing and then y'all had just joined OPW, and it closed had a lot to do with it. I mean, he was hot, and now he has to start over yet again. So do you, for that matter, how are you coping with that?
Todrick: You know that I'm a girl that will up and change without hesitation. Sam and I never had that match we were booked for, so I'm not exactly torn apart by OPW closing. I mean, I care about the feelings of the others who built the company, but I'm not broken up. Austin seems sad, but as you said, that is just him not liking change. Well, girl, I'm at the store honey, I need to pick up some stuff for a segment I'm shooting later today.
Akasha: Alright hun. Hey, don't you roll over for your friends or family and just let them win this match to keep the peace. Never forget the platform that made you start all of this. Love you, Toddy.
Todrick: I won't, kiss my niece and nephew for me. Bye Chica.
---
Tuesday, July 6, 2021
2:30 p.m.
Todrick and Austin's Kitchen
Manhattan, NY
---
"Meal Prep"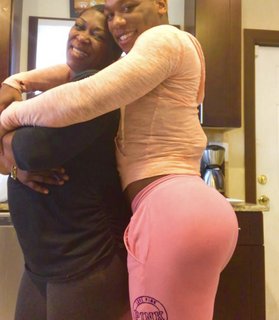 Todrick walked back into the house after a day of shopping and errands, and Austin was practically bouncing up and down when he saw him.  He rushes over, grabs the bags from Todrick, runs to the kitchen, and flings them down. He runs back over and grabs Todrick's hand, and pulls him towards the kitchen.
Todrick: Austin, settle your tea kettle.
Austin does not respond and continues pulling. They finally enter the kitchen, and Todrick lets out a squeal as he sees his mother, Hattie Mae Rutherford-Tabor, in the kitchen. He runs over and gives her a big hug.
Todrick: Mommy! I didn't know you were coming to visit.
Austin is pleased with himself and continues to bounce up and down like an excited puppy.
Hattie Mae: Hey Baby. Austin here, kept insisting that I come up to visit for a spell. He took care of all the travel arrangements and picked me up from the airport. He wanted to surprise us with something. So here I am. Let's get this stuff unpacked so we can sit a spell and catch up.
The two open their arms towards Austin, and he dashes over for a hug. Todrick kisses him on his forehead, and he skips away happily. Mother and son move to the island in the kitchen and begin unpacking bags.
Hattie Mae: Is somebody making my authentic New Orleans Gumbo? You sure that boy gonna eat this? He looks like a picky eater.
Todrick: It's actually not for him, mama. I have to shoot a segment for an upcoming wrestling match, and I had to think outside of the box.
Hattie Mae: You not gonna be doing all that messy stuff, are you? I see you on the TV on that show arguing and cussing with those heathens.
Todrick: No ma'am, that's on a different show. 
Hattie Mae: I don't like seeing you do all that cause I raised you better than that.
Todrick: I know mama. I didn't know you watched The Life.
Hattie Mae: I watch everything you do. You my baby. I'm so proud of you.
Todrick butt bumps her, and they begin washing all the vegetables. They lay out all the ingredients and set up the counter. Once they finish, they head into the living room, and Todrick sits next to her and puts his head on her shoulder. She takes hold of his left hand and admires his engagement ring.
Hattie Mae: You love this boy?
Todrick: Yes mama. 
Todrick was glad that she had only seen the good side of Austin on TV. If she saw what season two would bring, there is no way she would approve of this marriage.
Hattie Mae: As long as you happy and he treats you right, then I'm happy, baby. 
Austin enters the room and looks over, and smiles. He goes to the kitchen and pours Hattie Mae a glass of water. The alarm on Todrick's phone goes off to remind him to start getting ready because he needed to film his segment for social media.
---
Tuesday, July 6, 2021
4:00 p.m.
Todrick and Austin's Kitchen
Manhattan, NY
---
"Chef Toddy"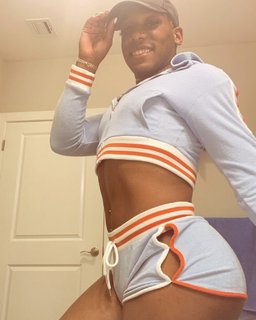 Todrick sets his phone on the tripod and moves into position behind the counter. Austin nods and begins recording.
Todrick: Hey Rockstars! Today we are going to have some fun, and you will be cooking with Toddy. But let's talk about what inspired today's segment. Most of you know that OPW closed its doors a few weeks ago, and that left a lot of people, including yours truly, wondering what's next? Now some people took the doors closing much harder than others because they helped build the company, and change to a constant in your world can be hard. Patience with the process to get to the top is a lot like making authentic New Orleans Gumbo. 
We all received mysterious flyers and notes about this Fight! NYC and this free-for-all match called Blood Money. It is a fresh start for all that want to build this company from the ground up. So let's get started, shall we? The first thing you want to do when making gumbo is make the roux. In a large pot, combine flour and oil and cook, constantly stirring on medium-low heat.  You have to be careful to stir it constantly, on medium-low heat, so that you don't burn it. It's easy but takes patience. The darker the roux, the richer the flavor! The roux in Fight! NYC is the veteran wrestlers from OPW. Some of those names include Vhodka Black, Vincent Black, Candice "VooDoo" Wolf, Joe & Paul Montuori, Allison Riggs-Preston, Le'Andra Fury, Apathy, Brandon Moore, Michelle Moore, and many more.
Now that you have the roux, it's time to chop the veggies. When you're ready to make your gumbo, start by chopping celery, onions, bell pepper, parsley.  I love the freshness of the green bell pepper, onion, celery, and parsley. You can also add okra if you want. Add it at the same time as the other vegetables. Some of those names include Ophelia Pain, Caleb Koresh, Druscilla White, Dave, Shawn Warstein, Sahara, Murphy Doyle Maher, Asher Jules, and Dollface.
Now it's time to brown the sausage.  Spread the sausage in a single layer on a hot, large skillet.  Once browned, flip each one over individually to make sure they all get nice and brown on both sides. The sausage in this mix is Austin Ramsey. He was an up and comer in OPW, and his star was shining bright. He is one of the dish's main proteins, and everyone expects him to look and perform a certain way. If he does poorly, it could ruin the entire dish because people know that it is a staple of the dish.
Now you add to a large pot.  Add chicken broth veggies, parsley, and roux to the pot and stir well. (Skim off any foam that may rise to the top of the pot.) Stir in cajun seasoning to taste. We are getting somewhere, and putting everyone into a large pot seems to be the theme of this match. Each person will have to ensure that they give enough of themselves to satisfy the people, so they want more of the gumbo.
Now we add meat. Add chicken, sausage, and shrimp and taste.  Add more seasonings to your liking–salt, pepper, chicken bullion paste, garlic, more Joe's stuff, or more chicken broth–until you reach the perfect flavor. So the meat, you have to have meat with gumbo. We know Austin is the sausage, and I would have to say the chicken is my cousin Amari Kent, and the shrimp is Samuel Chatman.
Todrick giggles after calling Sam, shrimp especially with his size and body type.
Todrick: Amari is another staple in the dish. People know he is supposed to be in there, but  chicken is still pink and inedible if you don't cook it properly. Amari talks a lot of trash and has had some incredible wins in F2B and his debut match in OPW but does he have what it takes when it comes to facing the entire roster?
The shrimp is another ingredient that people expect to be in gumbo, but you cannot eat the dish if you don't remove the shit sack. Sam has been in this industry since 2009 but is he full of shit because he doesn't take this as seriously as he should? Does he think that he is just going to breeze into this match and look pretty and win?
Finally, you are going to serve the gumbo over hot cooked rice. That's me because I am what makes this dish nice and hearty. Without me, the rest of the ingredients will fall flat. I am the flavor and primary ingredient that people crave and need.
So we went step by step making the gumbo, we identified the key ingredients and what to do with all of them but it means nothing if you don't taste and season as you go. Each component of the dish will determine how successful Fight! NYC is. Some people will feel like they are the star of the dish but there can only be one standout star of this dish and that is the necessary rice for the gumbo. I have withstood the pressure of many things in life and I'm still here. I am what people have come to know and love and always a favorite amongst the masses. At Blood Money, I will be no different. The proteins and I may have to fight one another at some point of the match but that won't be until the end because we are what the people want.
Do I want to fight my brother, cousin, or my fiance'? Absolutely not but I want to be the last thing that people taste and talk about. Everyone will see me at the bottom of the bowl but the things on the top of the dish go first and the last bite always has rice. I will be that final bite that leaves the people full and satisfied and coming back for more.
Well Rockstars, that's all for Cooking with Toddy today. Follow me for other great recipes and come watch me at my new home on Fight! NYC.
Austin shuts off the recording. He doesn't look at Todrick and hurries out of the room. Todrick knows that he just put a lot on Austin's mind but he was focused on himself and what he needed to do at the moment. He needed this win to show the world that he could do this and to not judge a book by its cover.
Todrick: Momma, come eat some of this good gumbo.
The scene fades to black.